This post contains links to Amazon listings for products discussed. As an Amazon associate, I earn from qualifying purchases. 
Now that Bitsy can walk and bring me books to read to her, I'm really enjoying seeing which ones capture her interest–the ones she wants to read over and over again. Babies love looking at pictures of other babies, and lately Bitsy has been bringing me her books with photos of babies quite often. These are very appropriate books for her at this stage. It can be hard for a new walker to be still and focus for a long time, but these books are short and sweet, and the babies' faces capture her attention. I love seeing her react to the babies' different facial expressions.
The two we've been reading a lot this week are Goodnight, Baby by Rourke Board Books ,and Hugs & Kisses by Roberta Grobel Intrater from the Scholastic Babyfaces series. Hugs & Kisses features real parents and babies showing affection. I like to read her this one we snuggle at nap time, night time, or when we wake up in the morning.
Goodnight, Baby is one we borrowed from the library that will be hard to return because she has gotten pretty attached to it. I may have to order a copy, which we often do when she loves a library book this much. Fortunately, there are used bilingual English/Spanish editions editions available on Amazon for under $6.
The pictures and text in Goodnight, Baby are adorable and sweet. It's perfect for helping a baby or toddler settle down for the night. I let my voice get softer as I read each page, and this seems to be very soothing for Bitsy. My only complaint is that in two places, the book ends sentences with prepositions. I'm just picky about stuff like that, but Bitsy and I enjoy this book so much, I'll have to let it slide. I just correct it as I read, saying "Put away your toys," in place of "Put your toys away." I'm nerdy. My husband calls me Diane Chambers.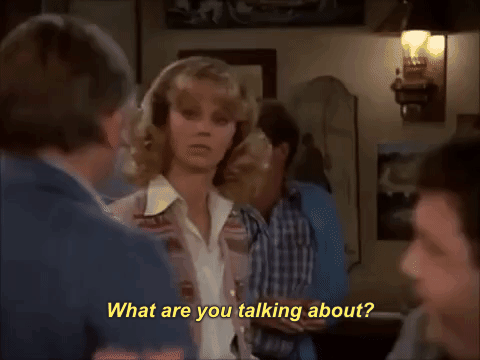 Bitsy also loves seeing babies' faces in her favorite Youtube video. It's video of the Suzuki Songbook 1 for violin, with toys, animals, and children smiling & playing. Bitsy is very interested in music, and we enjoy this video together almost every day. She smiles back at the babies, and laughs, claps, and points when she sees the toys and animals she likes best. Give it a try with your little one here: